What event marketing is all about
If you're an avid reader of our blog, you might be tired of continuously hearing us stress how relevant digital marketing is for your company. But allow me to let you in on a secret — it is just as important for a company to hold business events too. Ever heard of event marketing?
As the world turns increasingly digital and internet penetration is soaring at an alarming rate, it may be easy to overlook event marketing. In-person events, however, are still greatly beneficial for companies for a huge multitude of reasons. While digital marketing may be at the forefront of all marketing strategies, it is not the end-all-be-all.
Based on the Event Marketing 2020: Benchmarks and Trends Report, 85% of business owners identify events as critical for their company's success — double the number from last year! Millennials tend to prefer experiences over products, which is why event marketing has become as vital as email marketing. Certainly, there is a lot of potential to be tapped into here.
In general, events can be broken down into two categories — corporate and field — although there can be overlaps. Corporate events include company dinners, conferences, product launches, as well as ceremonies and galas. On the other hand, field events range from roadshows to expos to workshops. Since corporate events tend to attract industry professionals more while field events are helpful for locking in potential consumers, decide your target audience before planning your event.
10 reasons why you should hold events for your business in the age of digital marketing
We can't deny that online presence for a company is indispensable. However, in-person events hold just as much weight when it comes to generating leads and turnovers. If you're still not entirely convinced on how events can be beneficial for your business, read on for our comprehensive list of reasons on why you should hold events even in this age of digital marketing.
1. Events are effective communication tools
The key thing that events allow you to do is to communicate. Be it on an internal or external level, face-to-face connections hold a great amount of value for all businesses alike. Whether you are launching internal information campaigns, advertising to potential customers and other companies in the sector, or strengthening ties amongst employees, these all go towards building interpersonal relationships between your brand and the rest of the world.
2. Access your core audience
Events are the most direct way to gain access to your main audience. It's not enough to just get your message across — you need to get input from the other party as well. With physical events, you can take the time to get to know your consumers and understand their needs and desires. Bouncing feedback back and forth makes for an excellent dynamic to have and you will be able to learn far more than you otherwise would.
3. Networking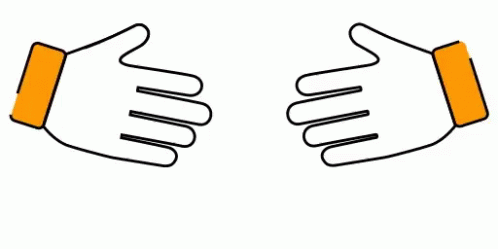 Oftentimes, a great number of people attend events for one main reason — to network. The great thing about networking is that it goes both ways, so organising events will also put your brand's name out there. Events are always a shared experience, and they no doubt bring groups of people closer together. Remember, businesses thrive on their connections. Demonstrate your influence and use this as a chance to localise your business further.
4. Showcase your expertise
Enthusiasts will always be eager to hear what the leaders in the industry have to say. Today, huge amounts of information are exchanged every second, making it hard to stay on top of current trends and issues. Hosting an event will allow you to establish your business as a go-to educational resource and to engage with other experts in the field. Consumers would therefore gain confidence in your brand. You can even use this as an opportunity to wow your attendees with your hosting skills.
5. Retain customers
Organising events for loyal customers will present your brand as more than just a business endeavour. When you take note of your consumers' milestones such as birthdays and anniversaries, it sends them the message that you care and value them as more than just a consumer. Holding events for your customers will also provide a rare opportunity for you to meet your customer's extended network of friends and family — a win-win solution!
6. Fundraise and generate sales
There is a great amount of ROIs to be tapped into in event marketing. Whether you are aiming for leads, sales, or brand awareness, event marketing is a highly effective channel. You can further generate revenue with extra steps like charging admission fees or having sponsorships. Additionally, having a direct connection to potential consumers or stakeholders will allow them to move into your sales funnel with more ease.
Milk your event for what it's worth by generating content from it. You can go the live-streaming route — Instagram and Twitter are popular choices these days — or capture the significant moments to post on your blog and social media later. Furthermore, if you see your attendees posting about your event as well, give them a shout-out or hold a user-generated content contest and encourage them to use hashtags. This will fill your content calendar up with high-quality, original content for days.
8. Build brand awareness and recognition
A brand goes beyond more than the product or service that you offer. It takes into account the perceptions and impressions that people have of your company. Events are therefore one of the best ways to create an emotional connection with your audience. In fact, a study actually revealed that 93% of consumers believed live events had a larger influence on them than television ads.
9. Build brand loyalty and trust
It is extremely important for businesses to build trust with their consumers, particularly smaller companies and startups. Having events would allow you to present yourself as a more reputable company. At its core, events are also meant to be fun — so focus on enjoyment for the attendees! This experience is what will drive customer retention and loyalty. When your attendees are having a good time, they will be more likely to remember and associate positive feelings with your brand.
10. If you don't, your competitor will
The truth about the industry is that it is very much cutthroat. If you slack on even the slightest opportunity, your competitor will pounce and use it to get a headstart on you. Once you start hosting events and gaining traction, it will be easier to repeat this process. Take your event off the calendar, and your competitor will grab your audience with their own events instead.
---
In order to host a great event, you need impeccable designs and backdrops to create a visual experience (they also make for great photos). Companies in Singapore like YouPrint and ElectricDreamz do up marvellous backdrops with their great printing services. However, if you're looking for a stellar backdrop design for your event, you might want to take a look at hiring design companies. After all, you want your event to look amazing on social media (remember, you will be generating content from it).
Consider marketing agencies as they will be your best bet at picking the perfect design to spread your brand message and leave a strong impression in people's minds. MIU offers an unlimited design package for its clients amongst others such as their SEO and PR packages. You can be sure to be satisfied with their services. With a professional graphic design, your event will be sure to stand out and catch your audience's attention. Find out more about our design jobs on our website.