Digital marketing has been on the rise in the past couple of years and has become a necessity for brands, particularly in Singapore. With Singapore having the highest digital penetration rate in Southeast Asia, it is easy to see why. As we enter this digital era, the way we consume and process information has changed along with the way we shop. It is therefore important for brands to adjust the way they market themselves, too. 
At this point you might be wondering, what exactly is digital marketing and how is it different from the standard marketing process? There are many aspects to digital marketing, from web development to content marketing, and it can be easy to mix them up.
7 facets of digital marketing in 2020
1. Search Engine Optimisation (SEO)
This is the most commonly known form of digital marketing — with over a thousand searches for "SEO agency" on Google each month, businesses are vying to make themselves relevant in this cutthroat world of competition. Knowing SEO is easy. Understanding it takes a lot more work.
To build up SEO on your website in order to rank higher on search engines, you must first understand how search engines work. Beyond just including major keywords with high search volume on your website, it is important to also look at off-page SEO. This includes backlinks — external websites that link to you — which can easily influence the amount of organic traffic coming into your website just as much.
2. Content marketing
With the majority of people in Singapore heading online, it is also just as important for a business to have a strong online presence. It is so vital now for a brand to have their own website — the lack of a website actually screams unreliability. According to a survey, 72% of users look at websites when finding information about a brand, with 63% of these users citing it as their third most trusted source of information. More than half of these users will browse the company's website as well. If this doesn't indicate to you how important it is for a brand to build their own website, what does?
More often than not, a company blog allows you to showcase your expertise in the industry to potential customers, and generates search traffic for your business as well. Content marketing is often tied in with SEO in order to better market your brand and increase the success of the campaign. If done right, it will lead to traffic growth, increase brand awareness, and even convert website visitors into customers for you.
3. Social media marketing
Webs aside, it is also just as important for brands to have a presence on social media as well. Just in 2020 alone, an estimated 3.8 billion people are using social media, and this figure is expected to increase to 4.4 billion within the next 5 years (Statista). Indeed, digital penetration is an unstoppable phenomenon. Not only that, 79% of our population in Singapore are on social media as well (Talkwalker).
Just as content marketing does, having a good social media marketing strategy will increase brand awareness, improve traffic, and generate leads for your business.
4. Web design and development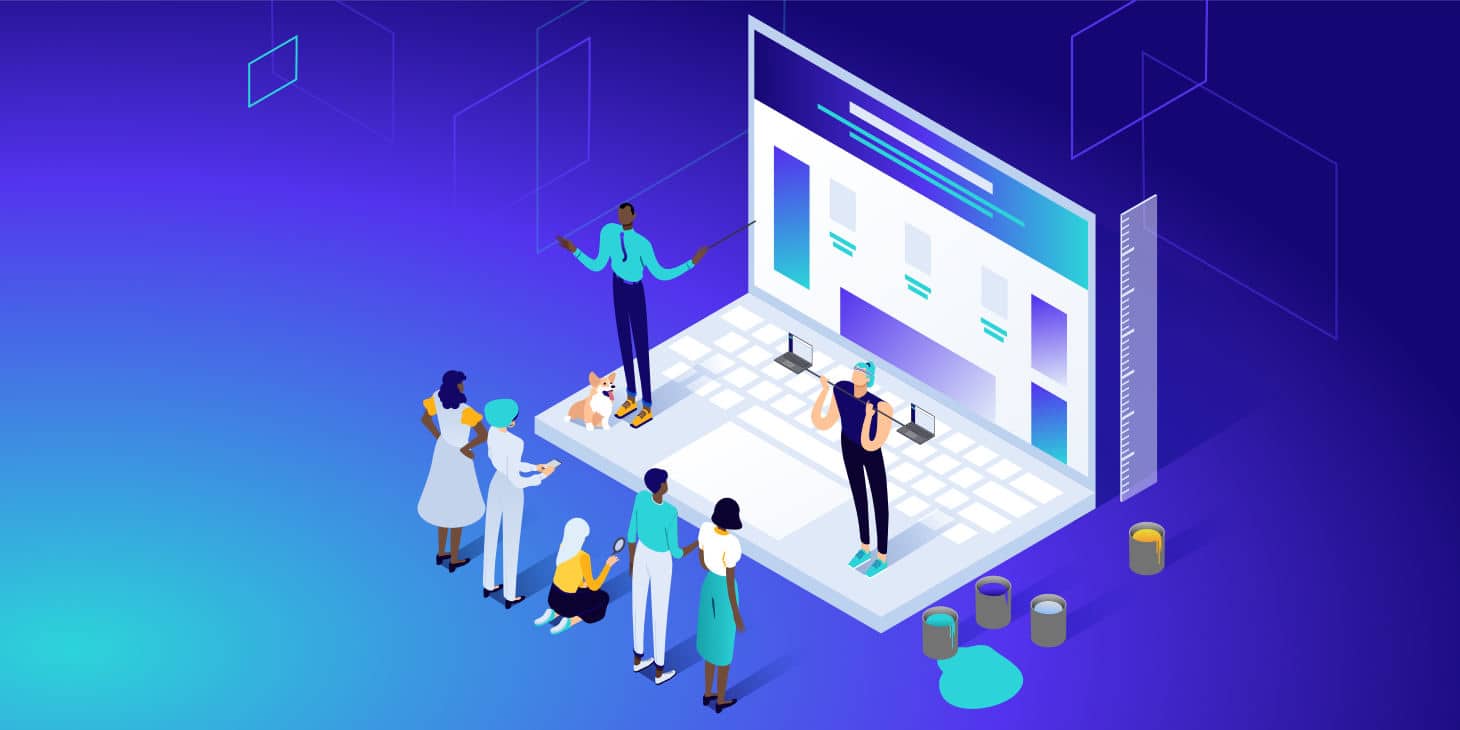 As previously mentioned, the number of online users who look at a company's website exceed half — meaning that the majority of online users, which are your potential customers, would come across your website! It is therefore essential to make sure your website is not only functional, but user-friendly and visually appealing as well.
A website development agency will help brands improve the layout of their website, making sure it is not only user-friendly, but aesthetic as well. A website with a good user interface will be sure to convert online visitors to customers much more successfully than one without. More often than not, this requires the expertise of a digital marketer with knowledge in the user experience, which a web development agency offers.
5. Pay Per Click (PPC)
PPC is a type of advertising that drives traffic to your website through online advertisements, in which the publishers are paid per click. Google Ads are the most common form of PPCs, where you are able to pay to get your link as one of the first results on the search engine. Many other well-known PPCs include paid ads on Facebook, Twitter ad campaigns, and sponsored messages on LinkedIn.
Beyond creating content for their website, brands can often reach out to their audience via email marketing campaigns. These usually include newsletters, holiday promotions and other follow-up emails. Email marketing campaigns are good for promoting events, discounts and any other relevant content.
7. Digital Public Relations (PR)
Of course, it is not sufficient to keep your content strictly to your business website — you need a boost from various other sources as well! This is where digital PR comes in — with a PR agency, you would be able to secure online media coverage with other content-based websites such as digital publications or blogs. This can help create backlinks to your website as well, boosting your SEO.
Besides sourcing for media opportunities, PR also includes the handling of customer relations, such as any comments, questions or reviews that might surface online. When customers see that you are actively making an effort to communicate with your customer base to make things as transparent as possible, they are more likely to view your brand in a positive light — which helps to humanise your brand, generate productive conversation, and allows you to deliver impactful messages regarding your brand.
How this changes the way you look at a digital marketing agency
So now that we understand the various types of digital marketing that exists, how do you know which marketing agency you should look for? Well, although there are thousands of digital marketing agencies based in Singapore, you need to find one that complements your needs. After all, the best marketing strategy is to engage in all of them – tastefully.
Knowing that you're about to embark on a great marketing journey, it is vital to find an agency that makes the experience as comfortable and incredible as possible. Remember, you are building a long-term business relationship with the agency, so make sure you stick with one that works best with you.
At MIU, we guarantee client satisfaction by keeping communication lines open even after each project, so we can always ensure that we are always hitting success with each goal met. Take a look at our portfolio and let our work speak for itself.