With millions of media agencies out there, it can be difficult to find a market segment for potential customers. Having a defined marketing angle is but the key to thriving in the business of media planning and buying. While the basic responsibility of a media agency is to advise companies on how they can better advertise and present themselves to the public, there are plenty of ways one may do so. Here are some local media agencies that have carved out a niche for themselves based on their creative marketing.
5 best media agencies and their niche areas
1.

Singsys
– mobile app development
Many media agencies may boast of their web development services, but Singsys takes it a step further. Not only do they offer web design and web development services, but they also specialise in mobile web design and development as well. An increasing digital penetration rate means that there are plenty of internet users to market to. According to this study, 58% of site visits come from mobile devices. It is therefore important to put a focus on mobile development to attract the consumers there, and Singsys knows that. With expertise in iOS and Android app development, they are confident of providing a top-notch service that few other media agencies claim to have.
2.

Hashmeta
– gamification
Now that we all know that 58% of web visits stem from mobile devices alone, what better way to capture your audience's attention than with online marketing? Hashmeta capitalises on their strong coding experience to up your digital marketing game… literally. With skills in gamification, Hashmeta creates more than an ad — they create an experience. From mini-games like spot the difference, catching games, and quizzes, audiences are hooked into the ad from the very start. To top it all off, Hashmeta ends their mini-games with vouchers that players can redeem. This allows them to generate leads and results in a win-win situation for both the consumer and the client!
3.

Dog Digital
– content management systems
Dog Digital places importance on its transparency with its clients. Right from the get-go, they do not shy away from revealing their digital marketing strategies. Content management systems such as Umbraco and Sitecore are a huge part of the tools they use — but these are not the secret to Dog's success. The key ingredient is Dog Digital's team of dedicated professionals that make sure consumers get the most personalised and seamless experience no matter where the content may be. Although Dog has a strong base in content marketing, they also offer other services (of which they also specialise in!) such as search engine optimisation, web and content architecture, as well as public relations and social media marketing.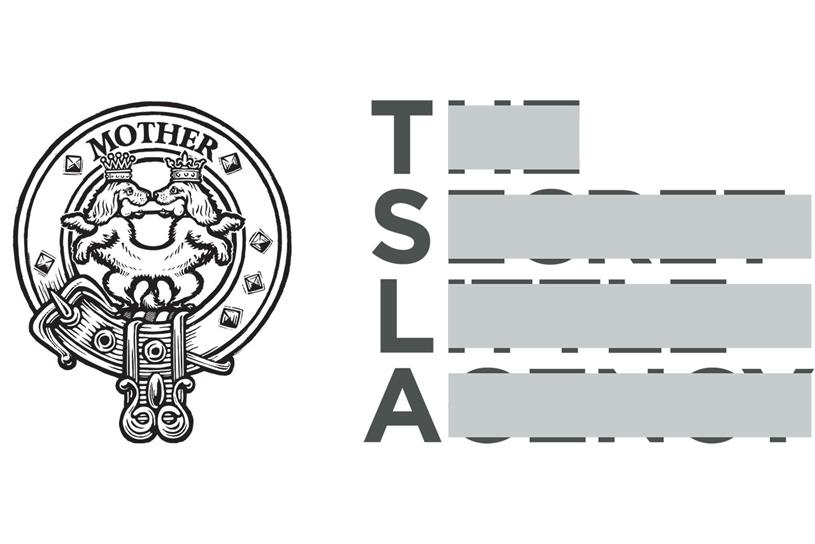 If you've ever seen a Secret Little Agency ad, you will understand why they are so good at their job. By combining various elements to create a powerful multimedia ad, they easily and successfully intrigue any viewers that chance upon their advertisements, no matter the product or service being promoted. Just take a look at their portfolio! Hopping on the Animal Crossing bandwagon — whose popularity skyrocketed due to quarantine — The Secret Little Agency uses this adorable game to promote Deliveroo's services. Another ad that they did for Grab saw them handing out water bottles to passengers across the island. After such an incredible stunt, customers' had positive reinforcements towards the brand, and Grab's user engagement on their social media actually doubled. Talk about impressive!
5.

Wavemaker
– positive provocation
Another agency that comes up with extremely creative ads is Wavemaker. You'd be surprised that their advertisements are even considered as one — because of how ingenious it is. What Wavemaker does differently is that they always make sure to include a positive provocation in all their ads. They did just that for Netflix, challenging the brand to take over the local television channel as their positive provocation. In order to promote Netflix's original show Stranger Things, they broadcasted 80s movies back to back with fake throwback commercials weaved between. Indeed, with a heavy focus on user experience, their advertising solutions know no bound.
We've joined the club
MIU is another agency that goes beyond expectations by bringing you the best in their work. With plenty of media planning services offered, one thing MIU does right is having a client-focused digital marketing plan. As a creative agency, they've done their marketing research and know what's up-and-coming in the industry. What they boast is their commitment to giving clients their 100%. Their unlimited design and epic SEO packages are created to serve their clients' needs from start to finish — never stopping until results are seen. In fact, MIU strives to continue the communication between them and their clients even after the service has been rendered. After all, everyone wants long-lasting results — and that is what we're here for.